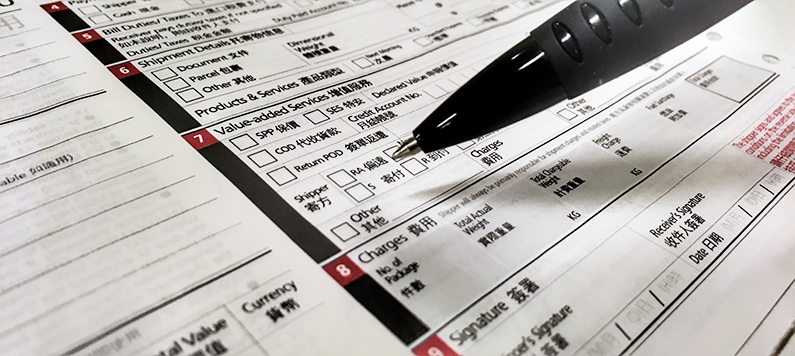 Waybill Fill In Guideline
Waybills are considered as the proof for every shipment. Providing accurate details on waybills can help to ensure timely and safety delivery. Please complete the waybills in the most accurate and effective way according to the follow steps.
Paper waybills:
Please click here for the paper waybill fill-in guidelines.
QR waybills:
Brand new QR waybills, online access, easy shipping! Simply click here to follow the easy steps.
Now you can even upload a batch of addresses in just one go. Click here to learn more.
For enquiries, please contact our Customer Service Hotline 
(852) 2730 0273 (Hong Kong) or (853) 2873 7373 (Macau).