Osaka-Nanjing Air Cargo Promotion Starts Today!
Promotion Range : Japan
Promotion Period : 1.Feb.2018 - 31.Mar.2018
Dear Customers:
To celebrate the successful launch of our Nanjing-Osaka Regular Flight service, starting from 1February SF Express Japan will launch a special promotion for our customers in Japan. All customers – both existing and new customers who are interested in doing business with SF Express, can take advantage of this promotion.
Promotion Details
Customers who send express delivery shipments and/or general cargo from Japan to China via our charter flight service may receive favourable discounts (certain terms and conditions apply).
Both existing and new customers are eligible for this promotion
Promotion Duration: 1 February - 31 March 2018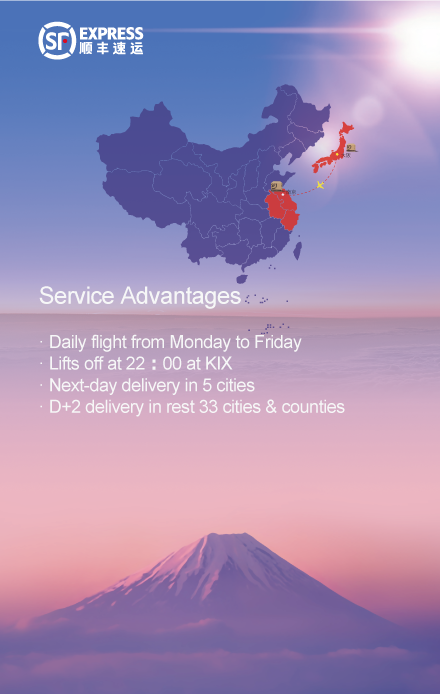 SF Express helps you save more!
For more details, please contact our customer service hotline at 0120 683 683.