Fruits Around the Globe Ship With SF
On November 1, 2016, SF joined hands with Gannan Navel Orange to hold a press conference for Orange Delivery Industry Solution in Ganzhou of Jiangxi Province, which made a wave of discussion on fruit delivery industry once again.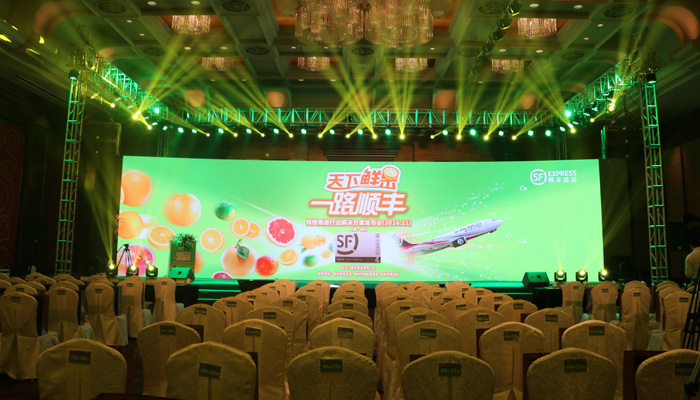 Considering the characteristics of navel orange delivery, SF made great innovation and improvement to the previous fruit delivery solution. Besides providing diversified products (services), expanding its logistics transportation network and improving its transportation efficiency, SF also developed a tailor-made packaging solution for chilling areas in North China to prevent oranges from being frost damage.
To assist in the development of the navel orange industry in the whole nation and gain mutual benefits and win-win results, SF realized a one-package service from branches to dining tables and sets upa set of "SF standards" in the navel orange delivery market. Relying on its high-quality logistics services, SF provides professional integrated logistics services to navel organ dealers and fruit farmers; Meanwhile, it utilizes its own channel resources to help fruit farmers to promote local navel orange brand and create more economic and brand values.
Cooperation Inquiry
If you are interested in our products, please submit your information to us. Our professional personnel will contact you as early as possible!