Release of New iPhone, SF Provides You with Escort
The release of new mobile phone each year is a carnival for fans. However, strict requirements are imposed to the delivery. As the carrier of a leading brand customer, how to deliver the new arrivals to consumers rapidly, accurately and safely is a touchstone of SF's service ability. Orders of new phone products of 2016 were dispatched from Beijing and Shanghai respectively. Customer required that SF must finish the delivery of all new products in two days. The on-time delivery rate on that day was 99.80%. Shipments were delivered to 28 cities on the first day and 161 cities on the second day. Before the consumers received the new products, SF had to keep the photos and physical items confidential to ensure the security of new products and protect them from loss and damage. Therefore, SF developed a NPI solution and made full preparation from the aspects of operation, risk control and human resources. To guarantee the delivery efficiency of new products, SF made a forecast regarding the cities of destination and the volume of shipments of the first day. Transportation planning and operation monitoring arrangements were made separately for vehicles of each direction in the transportation process. Handover area, loading and unloading area, detainment area and exception handling area were pre-arranged in distribution hubs. After the shipments arrived at the service centers/stations, priority was given to them in warehouse-out procedure and staffing of delivery. All receivers were contacted by phone before delivery and three deliveries were completed on the same day. To guarantee the safety of new products, GPS and CCTV were installed in the vehicle. Drivers with no criminal record, fewest accidents and richest driving experience were prioritized. Shipment handover, loading and unloading must be done under the surveillance of CCTV. No less than three transportation routes shall be prepared for each direction, and the final driving route shall be determined 30 minutes before departure. To keep confidential of the new product information, security reconstruction was undertook on temporary sites to guarantee no dead corner surveillance, personnel qualification was checked strictly, and security check was carried out at high standards. Pre-alert was required for mobile phones entering into warehouses, and dedicated personnel and vehicles were arranged for escorting and delivering these shipments after warehouse-out.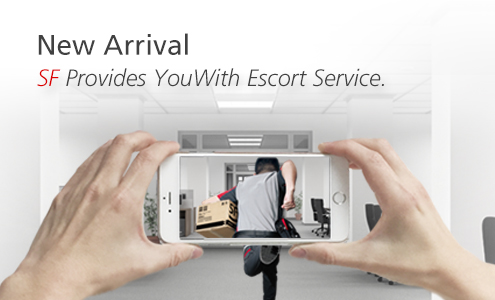 On September 16, 2016, new phones  came into the market. On the same day, SF had achieved 100% appointment by phone before delivery, 100% successful delivery +initial delivery, delivery without damage and loss, and on-time delivery (instead of early delivery). This was highly recognized by customer.
SF'smobile phone NPI solution sets a "SF benchmark" for the market of new product delivery in domestic 3C industry, creates more economic values for customers, provides consumers with a better logistics service experience and realizes a win-win situation. In future, SF hopes to join hands with 3C customers for in-depth cooperation in supply chain, including logistics distribution, heavy freight, warehousing (including microstorage), finance, SF Fix and International Freight to create values for more partners, develop the first-class service capability and grow with customers!
Cooperation Inquiry
If you are interested in our products, please submit your information to us. Our professional personnel will contact you as early as possible!