SF + Xie Yuda: The New Internet Thinking of Time-honored Tea
Xie Yuda Tea Museum is established by Xie Yuda Tea Incorporated Company (hereafter referred to as "Xie Yuda"). With a floor area of 7,000 square meters, the museum integrates tourism, cultural exhibition, sales and scientific research all in one. The SF Business Station stationed inside the museum will provide electronic and information-based one-stop shipping and delivering services for tourists. Recently, the 12th China Tea Industry Economy Annual Meeting - the 2016 Huangshan Tea Fair was held grandly in Huangshan of Anhui Province. In the afternoon, participating leaders, enterprise representatives and industry experts visited Xie Yuda Tea Museum and highly acknowledged the new type of cooperation point and cross-industry cooperation mode between SF and Xie Yuda. The tea industry is a typical traditional agriculture and commerce industry. In the context where traditional industries are dipping into the Internet Economy, as limited by the properties of tea such as "difficulty in identifying due to a variety of categories" and "relatively high price, fragility and perishability", the tea industry still remains the offline marketing mode and makes little progress in developing online sales channels. Being no exception to this, for years, Xie Yuda is committed to tea production and quality assurance and mainly relies on offline stores for marketing promotions. To promote Xie Yuda products in a broader market, considering the problems of Xie Yuda products such as "weak sales and recommendation among younger consumers despite of high repurchase rate of existing customers", SF aimed at the online sales channels especially social media and We media to strengthen its marketing efforts, for example, to make good use of WeChat and App to promote Xie Yuda products. It is learned that on March 9, 2016 when the "Tea Industry Solution Presentation" of SF was held, the transaction volume exceeded RMB 200,000 in a couple of hours only through push notification of Xie Yuda tea products on SF Express's WeChat account. Mr. Jiabin Ma, Head of SF Express Southern Anhui District, said, "As an outstanding domestic express delivery enterprise, SF tops the ranking in different services and has a high reputation and influence among young and middle-aged people. By means of multi-channel promotion including online sales, offline recommendation and all-employee sales, the brand awareness of Xie Yuda products among SF customer group was enhanced. Based on SF's channel feature, suitable tea products were selected from Xie Yuda's product line to strengthen advantages and increase sales volume. During the festivals and holidays, SF carried out promotions together with Xie Yuda and promoted customized gift boxes for festivals and holidays to reach to the young market. In addition, besides promotion and sales on existing platforms, SF also uses its resources to recommend other platforms to Xie Yuda." "SF is a reliable partner of us. We wish the cooperation between us become closer and closer, not just limited to the existing business and logistics cooperation and Huangshan area. I hope that we can have deeper cooperation with SF in e-commerce platform and brand promotion throughout China to gain mutual benefits and win-win results." said by Mr. Yiping Xie, President of Xie Yuda. On the eve of spring tea release this year, SF in particular put forward the Tea Industry Solution based on the modern logistics service system and the "4+1" service mode to provide a customized service solution for Xie Yuda from four aspects of cost optimization, efficiency enhancement, security guarantee and special service for the purpose of win-win cooperation. For example, SF provided an electronic and information-based one-stop service in shipping process. Tourists who purchased Xie Yuda products could scan the QR code to follow the service account of SF Express or download the SF App, place an order by themselves and print the e-waybill on a self-service printer. The SF staff will then scan the product code, print the shipping list, check the weight and freight, and then put the e-waybill and the shipping list inside the box to complete the one-stop shipping. Meanwhile, SF also developed a customized tape-free carton so that tea products can be placed in the carton without fillings. This saves a bunch of packing processes, is environmental friendly and cost effective, and provides receivers with an excellent service experience.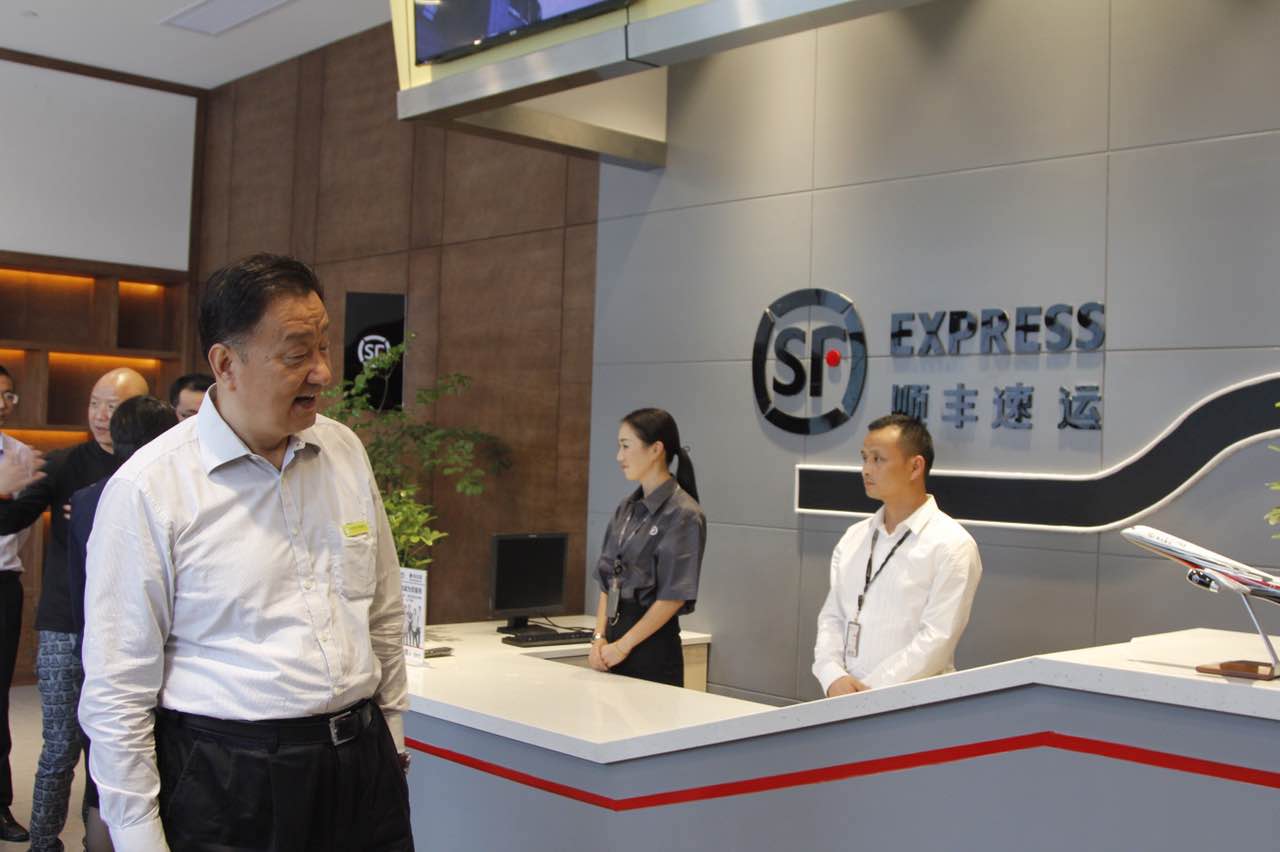 Xie Yuda Tea Incorporated Company was established by the tea-making expert Mr. Zhengan Xie of the late Qing Dynasty. Its predecessor was Xie Yuda Tea House established in 1875 that was famous in the history for the making of Huangshan Maofeng Tea. Being based in Anhui, Xie Yuda has also established branches in Beijing, Shanghai, Shenzhen and Xi'an, serving South China, North China, Southwest China and East China regions. It also has more than 300 self-owned and franchised stores.
With its advantages in express delivery, SF continuously innovates to establish a well-developedmodern logistics system, realizes the in-depth connection with Xie Yuda in tea business and will deepen the cooperation in future. This development mode of industry-based connection, in-depth integration and win-win cooperation will also bring more possibilities for the whole tea industry.
Cooperation Inquiry
If you are interested in our products, please submit your information to us. Our professional personnel will contact you as early as possible!