SF Express Mobile App
   Easy and Fast Order Placement and Shipment Tracking
                      Self-service Tool SF Express APP Newly Launched
[Recommended APP] SF Self-service tool, a tool for easy and fast order placement and shipment tracking
[APP Interface]
[Download Mode]

can QR Code to Download]            Notes: It is recommended that you scan the QR code via Alipay or Wochacha to download the APP. 

[Download the iOS Version]

Log on to APP Store with your iPhone, iPod Touch or iPad. Search for "SF Express", download and install the APP.

[Download the Android Version]

Google Play/Android Market: In Google Play/Android Market, search for "SF Express", and then download and install the APP.
Local download for mobile phones with the Android OS:Download the SF Express Mobile APP to your computer, and transfer the apk file to your mobile phone for installation; or log in to the website with your mobile phone browser and click local download to download and install the APP.
[APP Overview]

SF Express APP is a personal shipment management APP developed by SF Express based on the iOS or Android operating system. The APP integrates self-service order placement, shipment tracking, order management, service point inquiry, and freight charges inquiry services in order to provide customers with convenient one-stop shipment delivery services.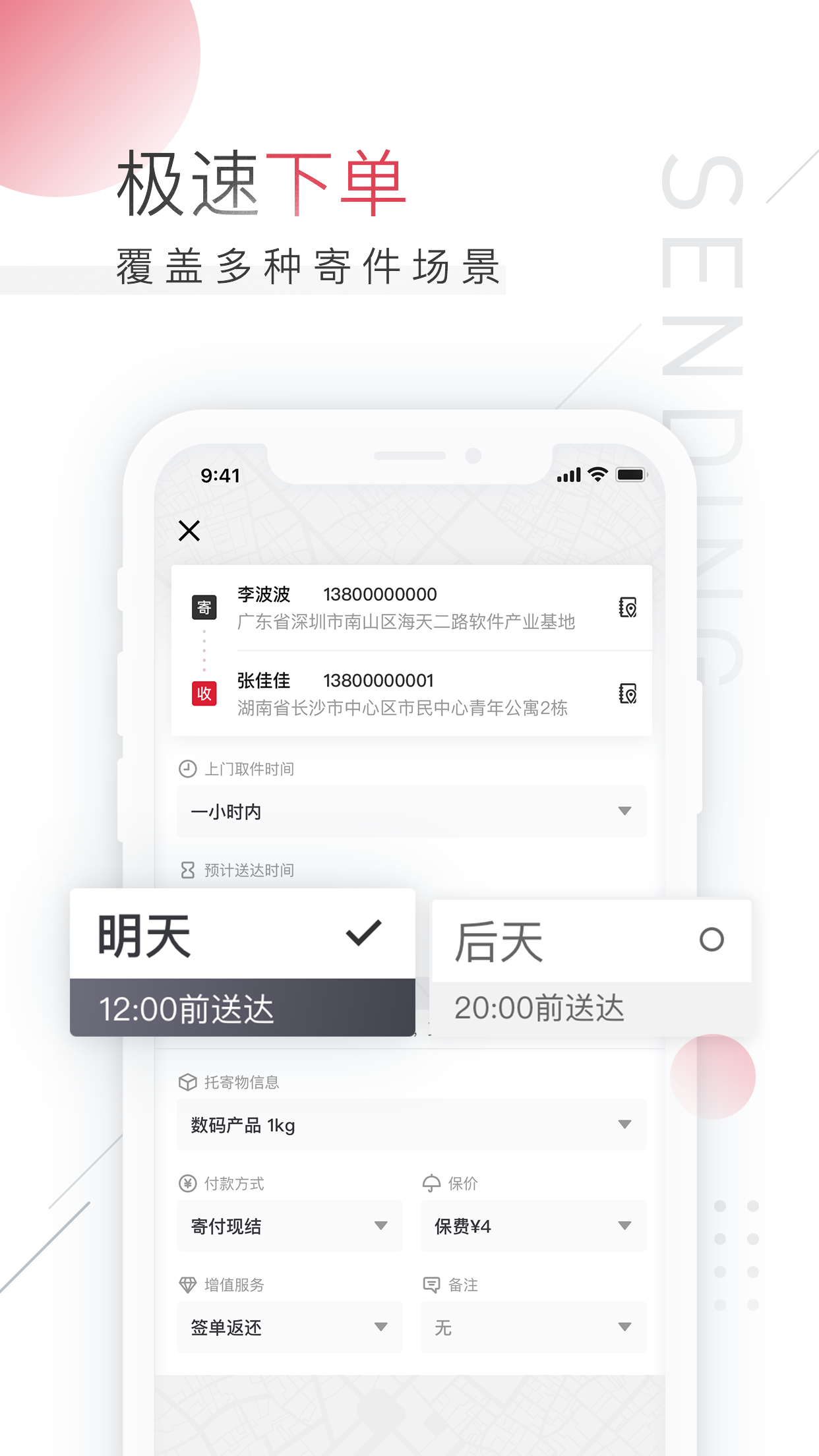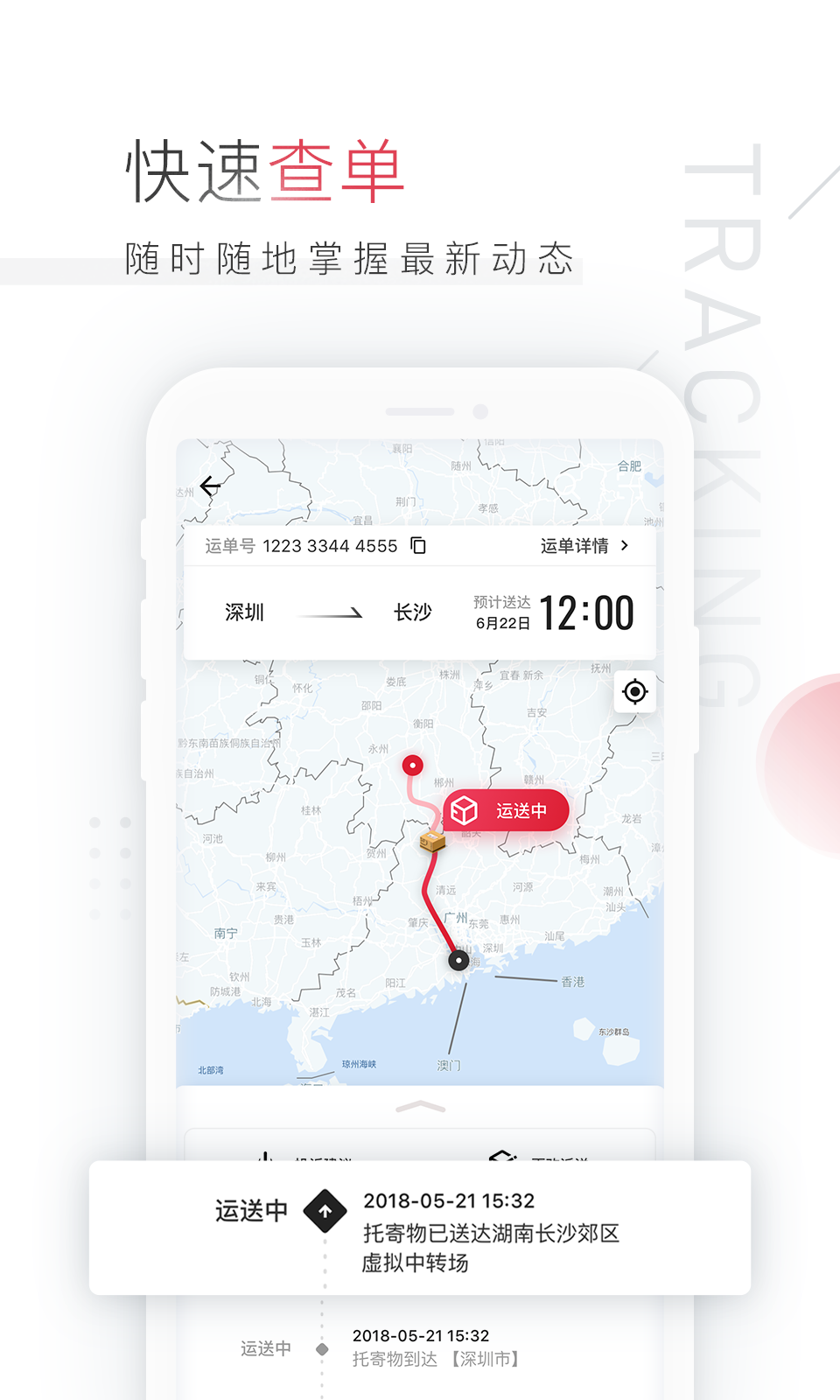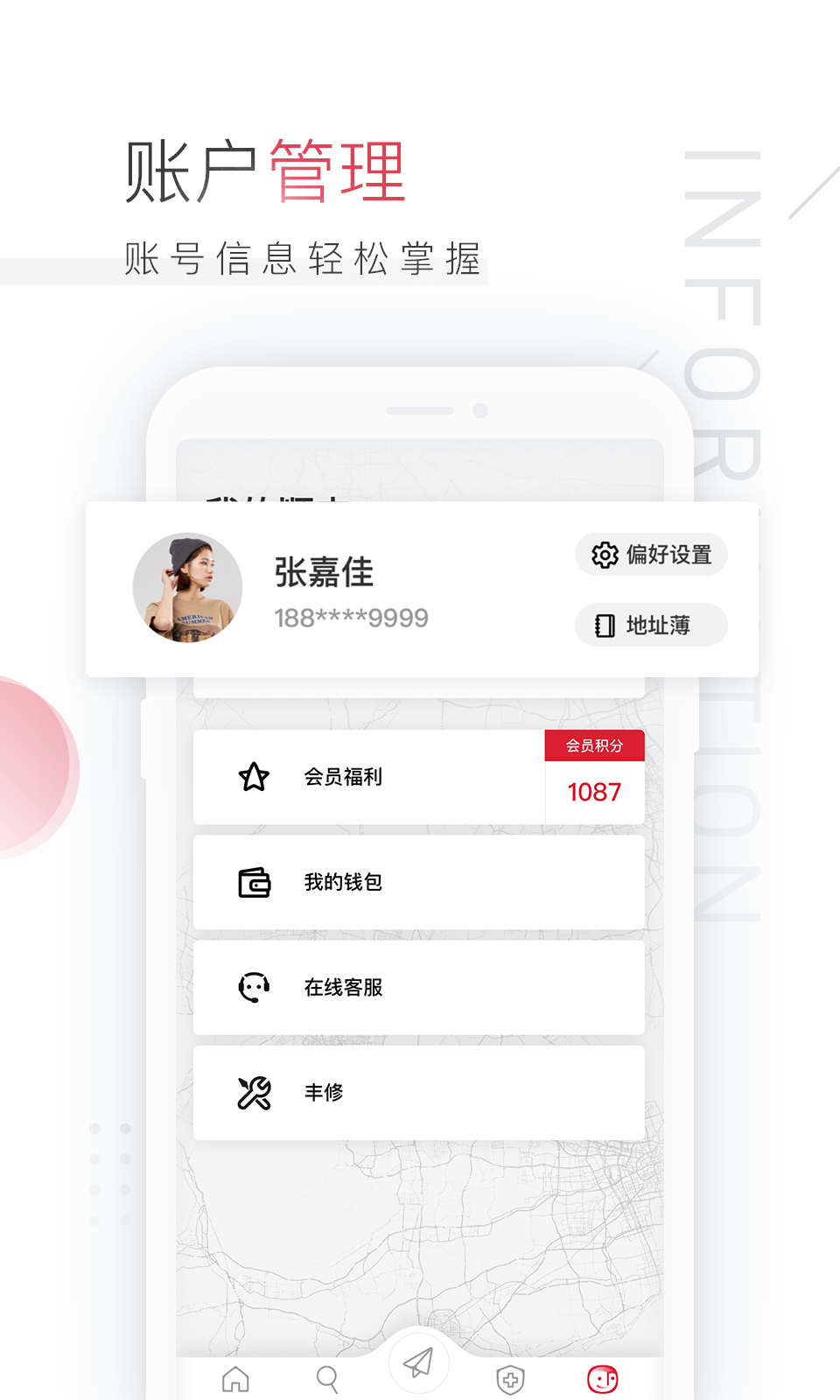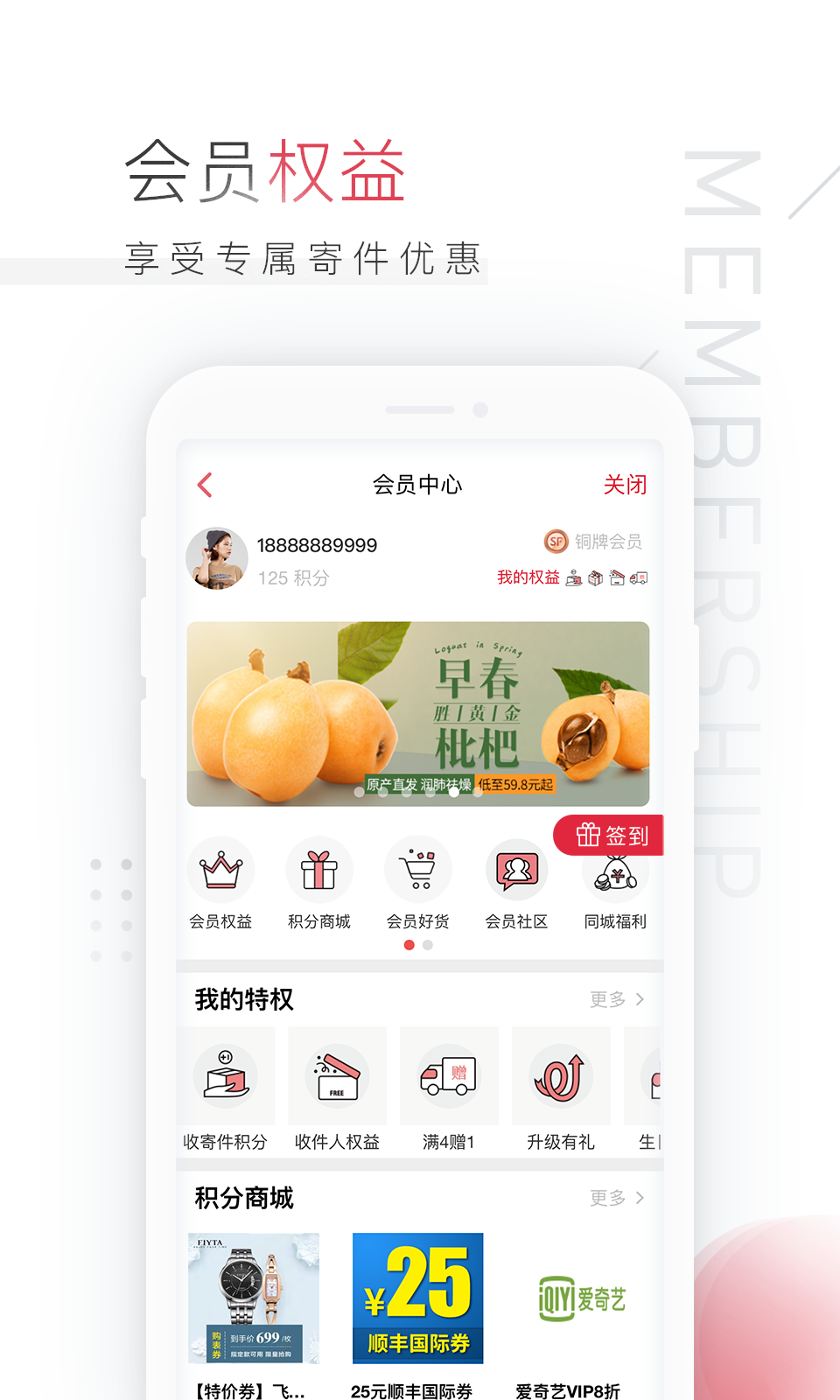 [Main Functions]
Shipping: The shipper and consignee addresses are automatically saved. You can click to select a frequently used address, and you can also schedule the shipment pickup time.
Shipments Sent by/to Me: All "my shipments" are automatically associated, and you can quickly browse or query your shipments.
Shipment Tracking: You can either scan the barcode on a waybill or enter a waybill number to track the shipment.
Message Notification: After a mobile phone number is bound, you will be notified of your shipment status as well as promotional activities and special offers.
Push Notification of Couriers' Photos: Before shipment pickup or delivery, the SF courier's photo will be sent to you for safer shipping and delivery.
E-waybill: For customers in Beijing, Shanghai, Guangzhou and Shenzhen, an e-waybill is automatically associated after you place an order, and you need no longer write a waybill.
Service Point Positioning: The latest service point will be automatically pinpointed, and map navigation is provided, facilitating drop-off and self-pickup at service points.
"My SF" Membership Account Management: You can enjoy reward points, coupons, and more membership privileges.
Tools: You can quickly query freight charges, exchange rates, services, and list of prohibited articles.
SF Express APP newly launched. Come on, join us for experience!