SF WeChat Self Service
Introduction to SF Wechat
The SF WeChat account is a self-service program launched by SF Express on the WeChat platform, offering customers more convenient services such as order placement, shipment tracking, online order management, and SF Messenger!
Main Functions
· Prepare a shipment:
1. Enter the shipper's information, and you can place an order efficiently;
2. You can also reserve time for order placement in non-service time;
3. Customers in Beijing, Shanghai, Guangzhou and Shenzhen can use e-waybills instead of filling in waybills by hand; and couriers can print the waybills directly upon pickup.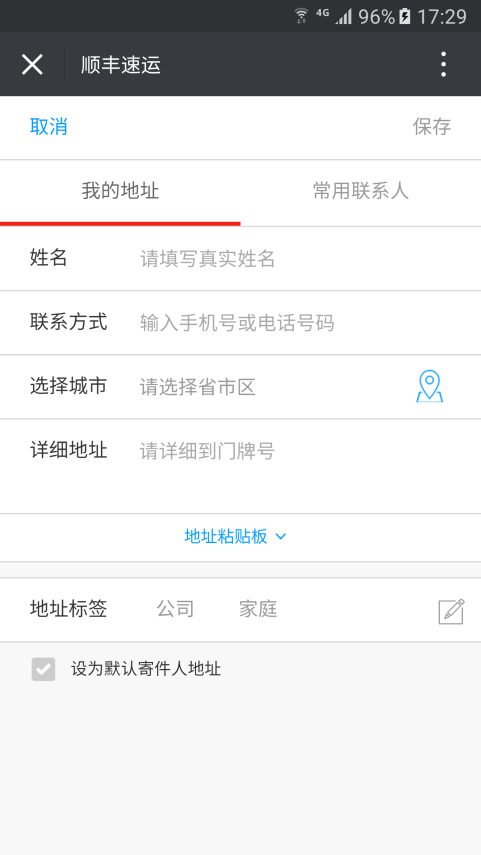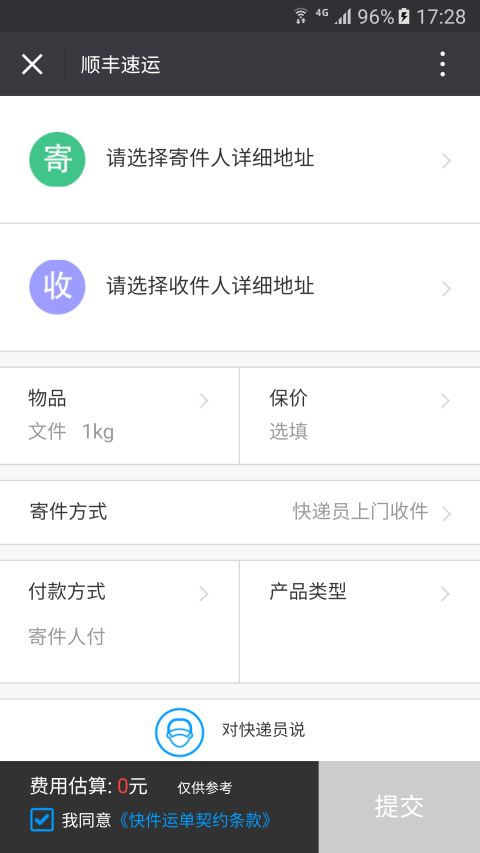 Shipment track & trace and shipment information push notification:
1. Three shipment track & trace methods are supported, including entering the waybill number, voice inquiry by waybill No. and shipment track & trace by waybill barcode picture;
2. Shipment status push notification: To track shipments via the SF WeChat account, you will be automatically notified of any change in the shipment status;
3. After registering as an SF member and binding the member account with SF WeChat, you will be notified by the SF WeChat account of any shipment that is to be delivered to you。 
(Under "Me – Notification Management", you can set the push notification details).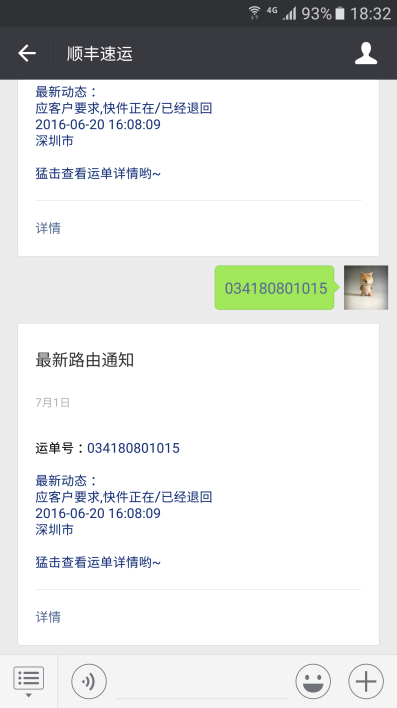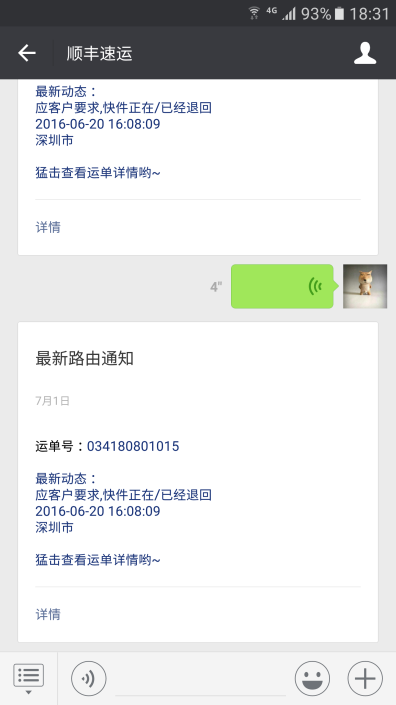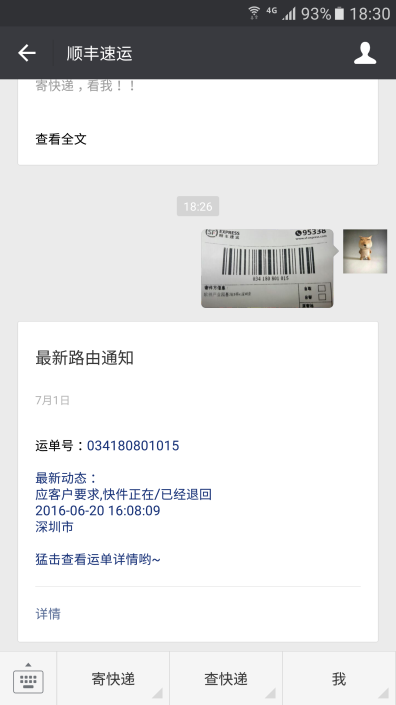 Order Management:
1. Manage online orders; the latest status of the orders can be acquired;
2. Cancel and delete orders;
3. After an order is placed successfully, the shipper's and the consignee's addresses can be saved automatically to save the customer from entering the addresses again.
· Push Notification of the Courier's Photo: Before a courier picks up your shipment for which you have placed an order via Wechat or before a courier delivers a shipment, you can view the photo of the courier in advance, which is safe and worry-free.
· SF Messenger: SF has launched the "SF Messenger" service along with delivery through its SF WeChat account. After placing an order via the SF WeChat account and the courier comes to pick up your shipment, you may record a paragraph of texts, pictures, audio or video clips to express your feelings towards the consignee. After signing for the shipment, the consignee can view or listen to the record via the SF WeChat account.
· Membership services: After registering as an SF member and binding the member account with SF WeChat, you can enjoy membership services, and view your reward points and coupons at any time.
· Other functions: Inquiries of freight charges, transit time, nearby service points, customs services, weather query, Q&A knowledge base and other functions.
More functions of SF WeChat are waiting to be discovered by you.
You may follow the SF WeChat official account by:
1. Scanning the QR code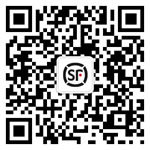 2. Searching for "SF Express" on WeChat