MYSF(Online Service Platform)
MYSF(Online Service Platform)  
Please click here to access the login interface of MYSF
Customers' need has always been our first priority and S.F. Express has launched a brand new online platform for customers to order and manage shipment easily and time-saving.
MYSF Guideline
1. Register for MYSF membership
 Please click here to access MYSF
Step.1
Click Register to sign up for MYSF membership.

Step.2
Please fill in Username and Password information. You will need mobile number to get mobile verification code. Once verified, please click I agree to the Terms of Use.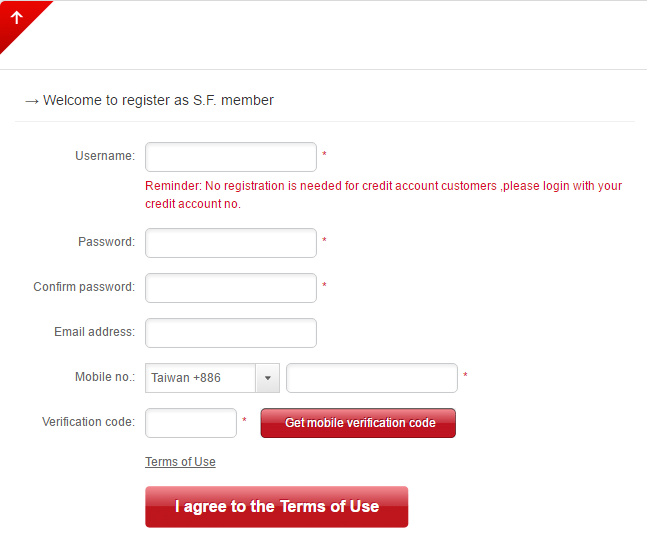 Step.3
You have successfully registered.
2.Login to MYSF
Login as the member of MYSF, you can order shipment and track & trace your shipment.
Step.1
Access the login interface of MYSF.


Step.2
Enter Login name – Customers can enter username/ Mobile no./ Email address.
Enter Login password.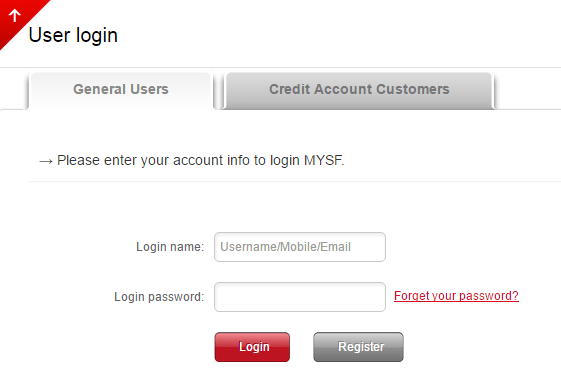 3. Online services
‧Order:Customers can fill in the shipment information and click "Submit" to place order.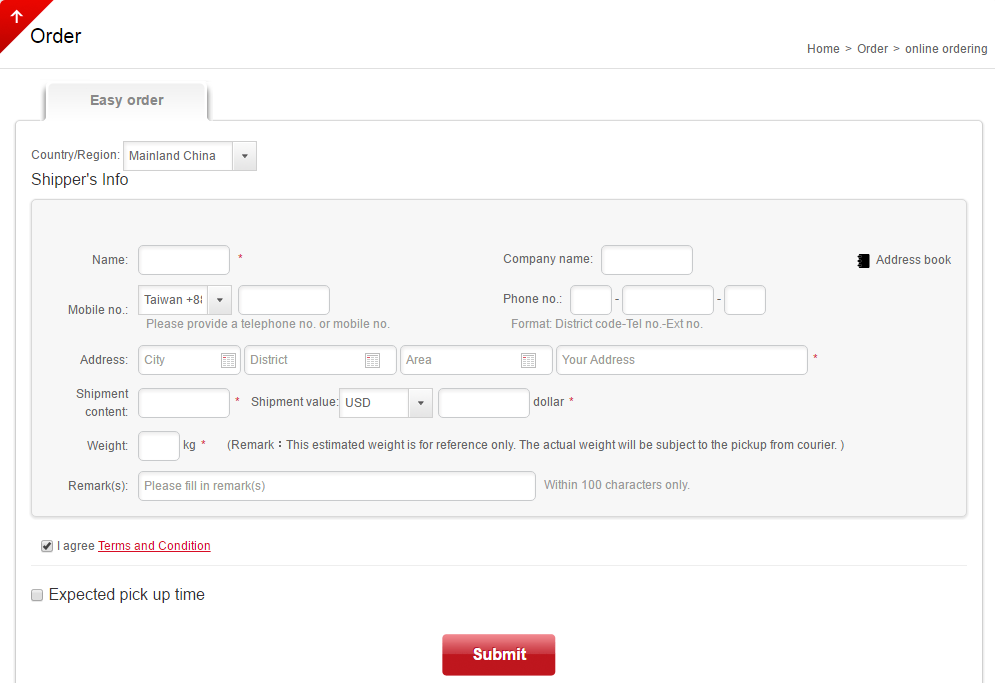 ‧History record:Mouse-over"History record" and click "Order History" to check the shipment status.
 ‧My Info:Mouse-over "My Info" and you can select "My Profile", "Address Book", "Reset Password & Username" or "My Subscription"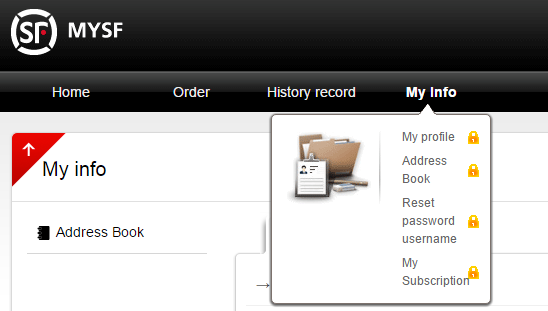 Taiwan S.F. Express also provides S.F. Express WeChat, S.F. Express APP - FLEXISHIP, and IVR services for you to manage shipment easily.