MYSF(Online Service Platform)
MYSF(Online Service Platform)  
Please click here to access the login interface of MYSF
Online services
‧Order:Customers can fill in the shipment information and click "Submit" to place order.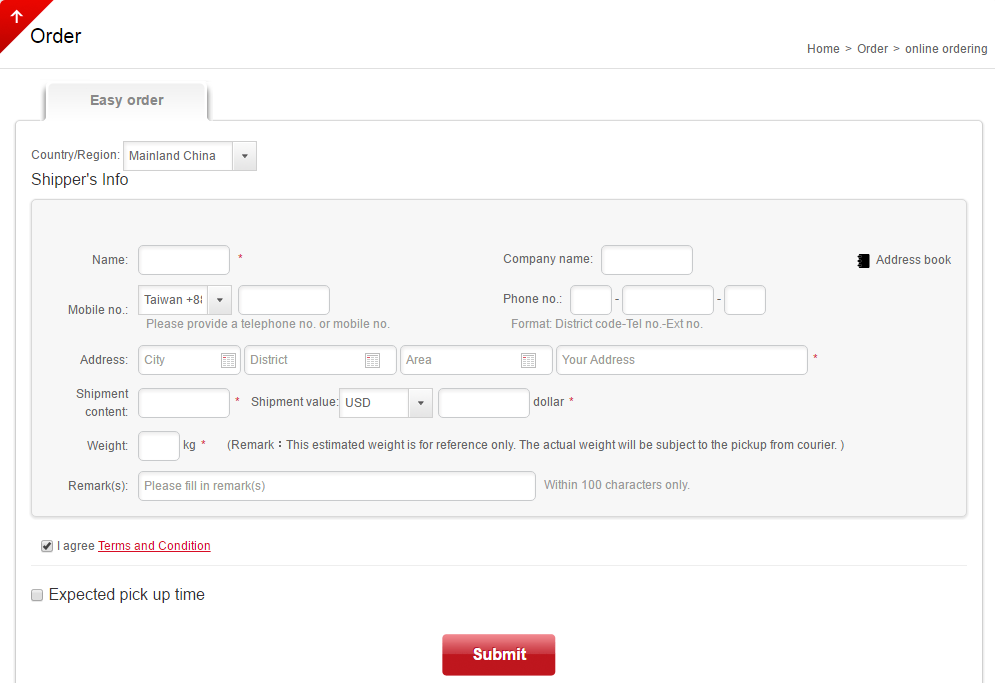 ‧History record:Mouse-over"History record" and click "Order History" to check the shipment status.
 ‧My Info:Mouse-over "My Info" and you can select "My Profile", "Address Book", "Reset Password & Username" or "My Subscription"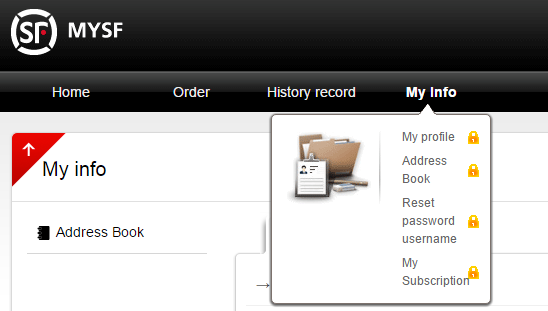 Taiwan S.F. Express also provides S.F. Express WeChat, S.F. Express APP - FLEXISHIP, and IVR services for you to manage shipment easily.